Keyword research is vital for anyone looking to develop an effective SEO strategy. It can help guide your site structure, the content you create moving forward, and how it performs.
Everyone has their methods, favorite tools, and strategies for tackling this process. However, there are several ways that you can improve your keyword research. Click Here to learn more.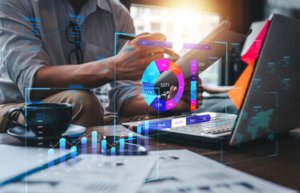 One of the first steps in keyword research is identifying your target audience. That will help you better understand how users search for your product or service, making creating relevant and effective content easier. Using keywords that align with your customer's intent will improve the likelihood of your content ranking higher on SERPs, which is necessary to drive traffic and increase your business's overall visibility online.
You can use several tools to identify your target audience, including Moz's Keyword Explorer and SEMrush. Both offer a free version to get started and a premium paid option if you want more advanced features. Using these tools will give you an understanding of the keywords your audience is searching for and how many competitors are targeting them, which can be helpful when choosing which ones to focus on.
Once you know what keywords your target audience is searching, it's important to determine which ones generate the most clicks. This information can be gleaned from the CPC (Cost-Per-Click) value and the number of searches in a given period. Keywords with a high CPC value are usually expensive to compete for but can generate valuable leads. However, don't be deterred by a high CPC value – if a keyword delivers quality traffic, driving conversions, it may be worth the investment.
Besides finding out what keywords your customers are searching for, it's also important to know their motivations. Knowing their pain points and needs will help you create content that speaks directly to their interests, which can make a big difference in converting website visitors into repeat customers.
To better understand your customer's search motivations, you can expand on the keywords you've identified by using a tool like Latent Semantic Indexing (LSI). that will provide you with a list of variations of each keyword users search in Google. For example, if you enter "bike rack," you'll receive results such as "bike rack for audi q5" and "bike rack for car."
Identifying your target audience to optimize your website for their specific interests is important. By incorporating LSI, you can develop a more targeted keyword strategy that will boost your organic rankings and bring in more reliable and long-lasting traffic.
Once you understand your audience, it's time to determine what words best describe your product or service. Aside from the obvious (additional features, benefits), you can also use evocative phrases, power words, and other techniques that help create an emotional connection with your visitors. Jacob McMillen offers an excellent list of "power words" to get you started.
In addition to incorporating keywords, your description should tell the story of your product or service so that visitors can visualize themselves using it. That is especially important for those with high intent to buy. That can be accomplished by describing the origin of your product or addressing frequently asked questions. You can also include a call to action, such as a discount offer or money-back guarantee.
If you want to improve your SEO, looking at your competition is important. By analyzing your competitors, you can discover how they use keywords to gain organic traffic and identify growth opportunities. Competitor keyword analysis is a great way to determine the terms attracting the most traffic and the terms your competitors are ignoring. This knowledge can help you plan your content strategy accordingly and ensure your website is positioned to win the SEO game of chess.
First, make sure that you're looking at the right competitors. For competitor keyword research, you should only consider businesses that rank in the top 10 SERPs for the organic keywords you're targeting. That will eliminate the possibility of identifying competitors in different verticals or using paid search ads (PPC). Once you've placed your competitors, it's time to start researching their keywords. There are a variety of tools that can be used to perform competitor keyword research, including Ubersuggest, SpyFu, and Ahrefs. Ubersuggest is a free tool that allows you to enter a keyword and see the website's ranking for that term. Ubersuggest also provides a list of competitors ranking for the same keyword, their URL, and the number of organic keywords they rank for.
SpyFu is a more comprehensive tool that allows you to analyze competitor organic traffic and PPC data and track competitor backlinks and social media activity. SpyFu's keyword competitive analysis feature makes it easy to keep tabs on what your competitors are doing and find new keywords to target. Ahrefs also offers a competitor keyword analysis tool that allows you to add specific keywords and then see the information for all pages that rank for those words.
Performing competitor keyword research takes time and effort, but staying ahead is worth the effort. By identifying the keywords driving their traffic, you can create a targeted keyword list and increase your chances of improving your SEO.
When conducting keyword research, you want to look for long-tail keywords that are both relevant and competitive. That means that you should avoid keywords that are too general (such as "how to" or "what is") and those that are overly descriptive of a specific item or location ("best TV shows to watch," for example). Searches containing the former type of keyword have low search volume and are very competitive, while searches involving the latter have high search volumes but lower competition levels.
To find these keywords, you should browse forums and other online communities for questions potential customers ask. You can also use tools like Google Trends to uncover trends relating to certain topics. You can create a targeted long-tail keyword list by finding out what people are interested in and then creating content that addresses those interests.
You can then organize and prioritize this list based on metrics like search volume, competition, and relevance. That will help you determine which keywords are most valuable to your business and should be included in your website's content.
Another factor to consider when choosing your long-tail keywords is their search intent. A search term that reveals a transactional intention, such as "best show to watch," is more likely to result in a sale than a search for "marketing blog," which shows that someone is looking for top-level marketing advice.
You can use tools like Semrush's Intent feature to determine a search's intent. This tool helps you assess a search's meaning and value by evaluating related keywords' context, semantics, and context. In this way, you can ensure that your long-tail keywords match the searcher's intent and will result in an effective conversion rate. Once you've sorted and prioritized your long-tail keywords, you're ready to begin building content for your website. Remember to include these keywords in your title, header tags, and meta description. That will ensure your content is visible to the searcher and increase your chances of ranking higher on the SERP.